Well, not yet, but sooner than I'd like to admit. In less than 3 months, Ginny will turn one! With how busy work is going to be over the next several weeks, I really needed to get going on planning her birthday party. After a little Pinteresting, we have a theme and I started working on her invites and some printables!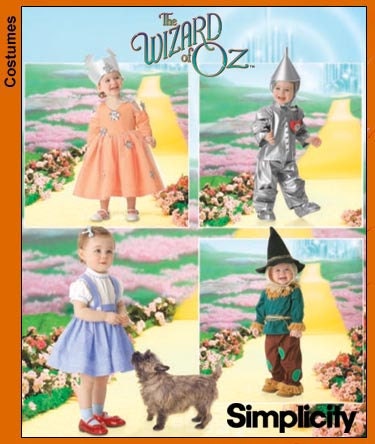 Ginny's birthday will be Wizard of Oz themed - one of my favorite stories of all time. It was between that and Alice in Wonderland, but the thought of her in a little gingham dress and ruby slippers won out big time. The big thing on my to do list will be making her dress and finding ruby slippers for her tiny feet. I have the Oz pattern from Charlie's first Halloween costume, but the trick will be making time to make it. It'll be so worth it.
Birthday to do list:
Make Dorothy dress
Find ruby slippers
Make invitations
Print and send invitations
Decide menu
Pick cake design
Make birthday banner
Pick things for goodie bags
So far, I've made the invitations, thank you cards, and tags for goodie bags. I'd really like to get moving on the dress and banner, but it'll all depend on sales at Michael's and JoAnn's. Hopefully, the next few weeks bring lots of good coupons!
Follow the party planning fun on my party Pinterest board!
Follow Jen's board Ginny's Birthday on Pinterest.