As we plan for our trip later this year, I hope to share our processes of planning, saving, and traveling. I am by no means a Disney expert, but I am a Type A, frugal Mom who doesn't take full price for an answer. Hopefully, my research can help someone out there who's in the same boat!
Should we go to Disney?
This is the first step in planning. What should we do? Should we even go? We've all seen the tear jerking commercials where parents reveal to their kids that they're going to Disney and the kids freak out in a fit of joy. Of course we want that for our kids. The truth is that Disney is EXPENSIVE. Its magical, amazing, and a one of a kind experience, but can be extremely costly if you don't do your homework. I found this post on
Couponing to Disney
that really put things in perspective. Disney is a treat and a privilege and should be treated as such.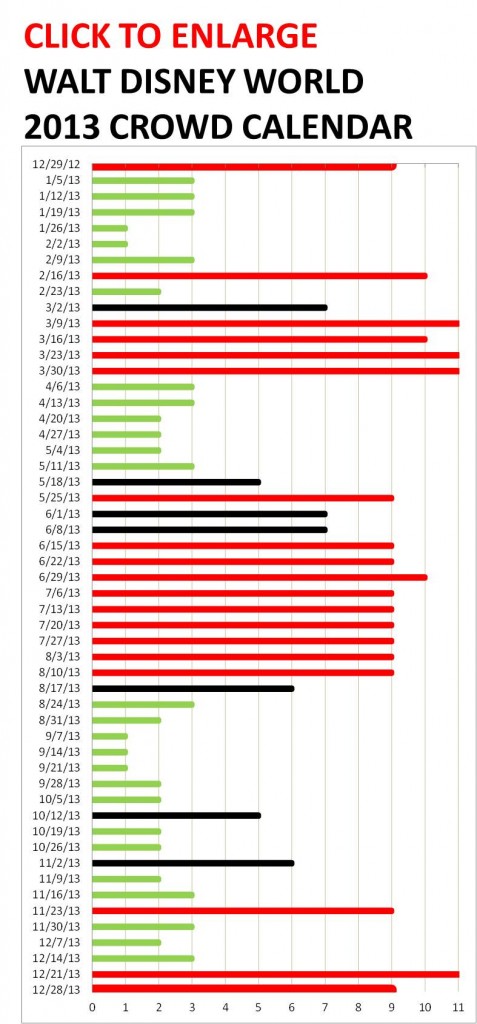 When should we go?
Fortunately, there are so many Disney-a-holics out there that the park's crowd levels have been carefully documented for years and years. Websites like
The Undercover Tourist
,
Dad's Guide to WDW
, and
Your First Visit
all have crowd calendars that give you a peek into what you can expect during various weeks. Unless you are bound by a specific event, a time share, expiring flyer miles, etc. pick your week wisely.
Our honeymoon was the first week in November (typically shown as a moderate week) and the crowd was extremely manageable. This time, we're going a week earlier (projected as a very mild week), so we just may have the parks to ourselves! I can only imagine that going during a red week, especially with kids, will completely change your experience.
Planes, Trains, and Automobiles
Being in the northeast, we have three viable options for traveling to Florida; driving, flying, or driving to Virginia, then taking the auto train. Each option has pros, cons, and a very distinct cost. With two kids (one of which won't be free when flying or taking the train), cost is a huge focus for us. There is also the concern of car seats, time/patience it takes to travel, how much stuff we can bring with us, transportation when we arrive in Orlando, and wear on the car.
At first, we saw driving as a logical way to save money. With the estimated cost of gas and knowing our MPG, it would cost us about $500 + a hotel stop both ways. This would also mean, however, 20-22 hours in the car -- each way. No big, right? Lots of families do it. Then, we made a mere 9 hour road trip to Raleigh for a wedding and the driving idea went out the window. I genuinely think we forgot how much of a toll driving can take! The auto train's 17 hour travel time and $1,000 price tag was scratched off the list as well.
After pricing out a few airlines, we've decided to fly. It will be $700-$800 for the four of us, we can gate check a stroller, and after 2 hours we'll be at our destination. Disney picks you up at the airport and brings you to your hotel with all of your bags. With a 3 year old and a 7 month old, it is too convenient to pass up. We won't be renting a car (and therefore won't need car seats) and can use the Disney travel system. Yes, we know it takes a bit longer than driving your own car, but its a sacrifice we are willing to make.
How much should we save?
Ah, the big budget question. There are a LOT of resorts and hotels in the Orlando area to choose from. When we went a few years ago, we found that staying in a Disney resort provided a ton of perks (cheaper park tickets, access to the meal plan, free parking, coupons, free stuff, and excellent transportation) and we'll do the same this time. Since we plan on spending the majority of our time in the parks, a more budget friendly option like Pop Century or All Star Music is just fine for us.
As we continue to plan, check out my
Disney board
on Pinterest where I'm collecting park tips, packing ideas, baby/toddler travel tips, and budget ideas. If you have any Disney tips or tricks, please share!