With our third wedding anniversary around the corner, its perfect timing that its this week's Toddle Along Tuesday topic! Warning: get ready for a serious photo bomb.
We were married on our favorite holiday in one of our favorite places; October 31st, 2009 at West River Center in West River, Maryland. Yes, we were married on Halloween. We love fall, plus Halloween was a Saturday that year, so why not? And yes, C was born on Halloween (our first anniversary), but that's a
whole other story
!
Walking with the two greatest men in my life.
Yes, I wore sneakers to my wedding. I was comfy all night and didn't need to run around barefoot or change shoes. Score.
The treats! Our "Trick or Treat" bar and the cake, complete with a jack o' lantern cake topper. See the cake melting? That particular Halloween was not the weather we'd banked on - it was 75 degrees with 100% humidity!
The grand exit.
And of course, pictures from the sweet couple themed costume party we had after the reception!
What an amazing day, from start to finish. Though it had its stressful moments (like the downpour and awful weather), it made it memorable none the less.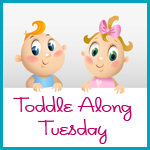 Share your wedding story and link up with Toddle Along Tuesday! This week's cohost is Amber from
Blissful and Wishful
.